In our last article, we talked about the state of real estate. We covered the current market trends as they relate to inflation, high mortgage rates, housing inventory and home values. [Click here to read the full article.]
Today, we want to look forward. The real estate market has changed and so must our expectations as home buyers and sellers. Should you buy a house during times of high inflation and mortgage rates? How should sellers prepare their properties and attract the buyers that are looking? How is all of this affecting new home construction? These are the important questions we would like to answer.
Home Buyer Expectations
Many would-be home buyers right now are almost in a state of shock. They feel like they missed their "window" of opportunity in the past couple years when mortgage rates were so low. This is causing many to sit on the sidelines. They are trying to wait out inflation and see if interest rates will drop again. This is not a good plan if now is the right time for you to buy. We don't know when inflation and mortgage rates will come back down. Either way, there is rarely ever a bad time to buy real estate. It will always be a strong long-term investment.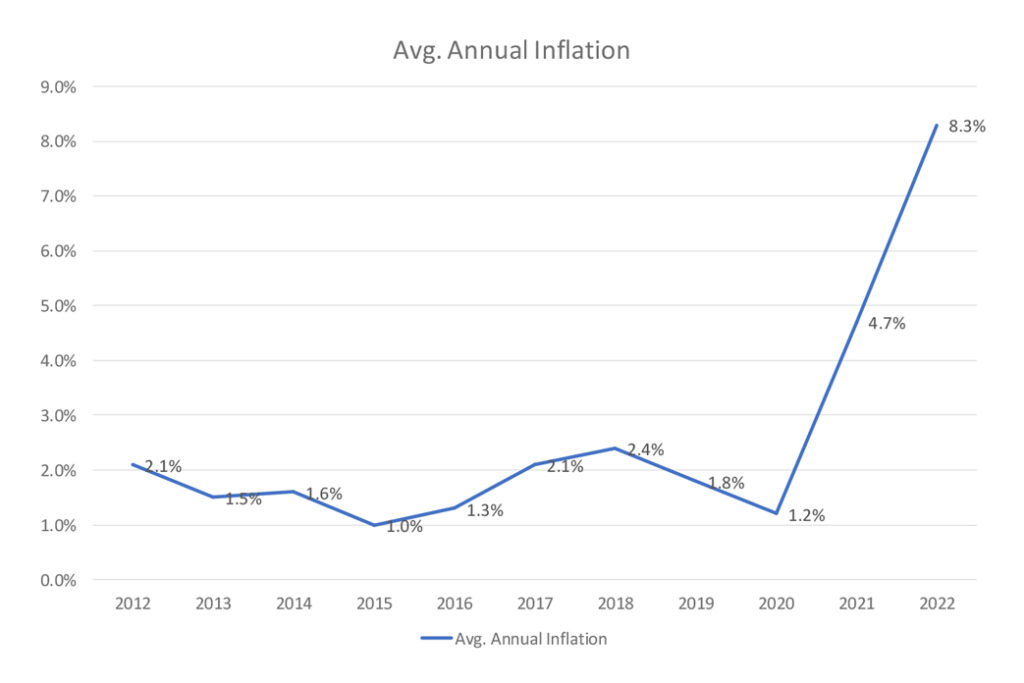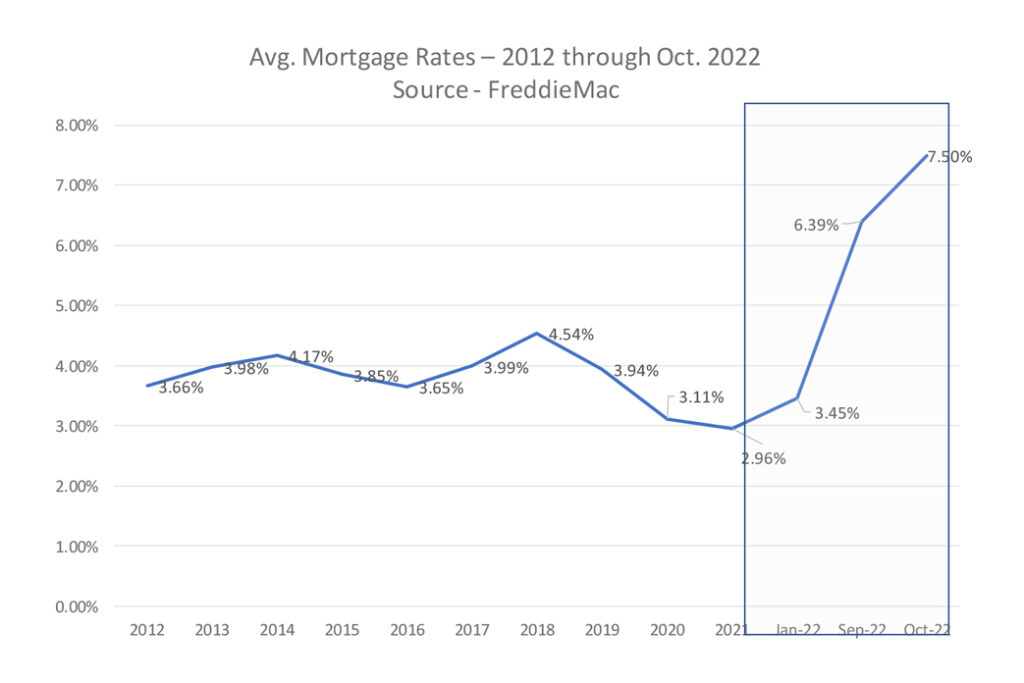 Home prices have leveled out somewhat, but they are still going up and they aren't expected to decline any time in the foreseeable future. We aren't setting up for a major market crash and prices taking a tumble. If you buy a house now, it will continue to appreciate. That appreciation helps you build home equity, which gives you so much more power in the future when it's time to sell or refinance.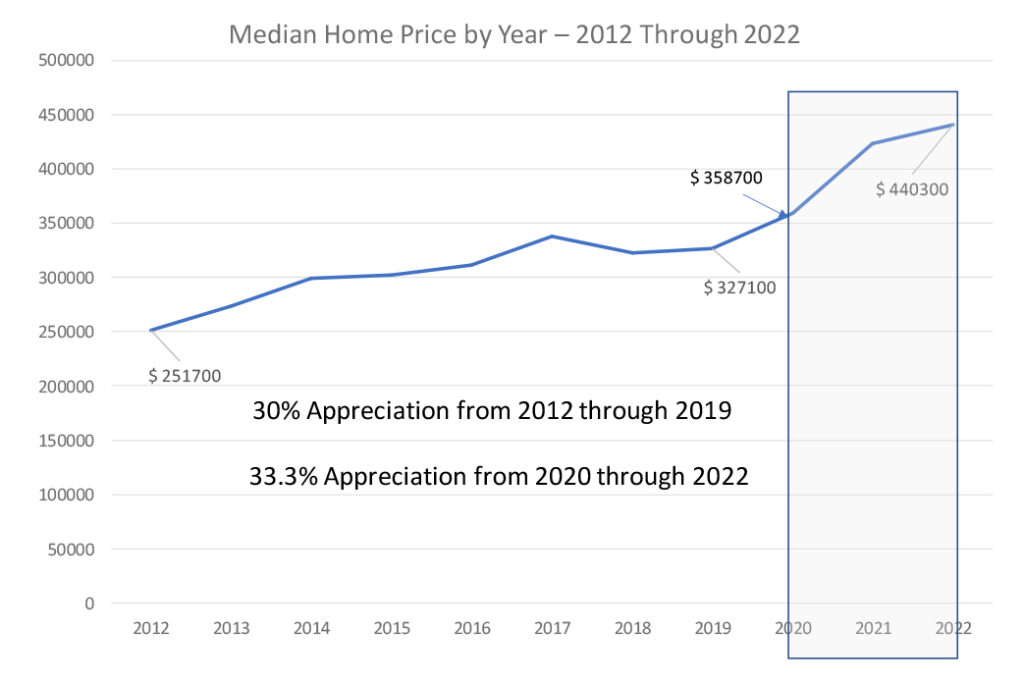 The price slow down and the reduction in buyer demand actually present a great opportunity for today's home buyers. There is less competition for the homes available on the market. You can take a little more time to look at your options and put together a fair purchase offer. You may be able to negotiate a lower price. You won't have to concede important details in your offer, as well. Many buyers in recent years were so desperate to get into homes that they waived home inspections and made other very questionable concessions just to get the seller's attention. They may have gotten the house at a lower price and with a lower mortgage rate, but they didn't necessarily get a good deal.
Home Buyer Preparation
If you are planning to buy a home, it's never too early to start getting ready. Get your finances in order by improving your credit score, paying down other debts, saving up for a larger down payment and making sure you have a steady source of employment/income.
Before you start your home search, work with a reputable mortgage lender and get pre-approved for your home loan. This will let you know how much you can actually afford and allow you to lock in the best possible mortgage rate when the timing is right. A mortgage pre-approval letter will also be an important part of your offers. Sellers will see you have solid financing and be willing to work with you.
Also keep in mind that you will probably always be able to refinance your mortgage loan in the future if rates do come back down. Get in your ideal house now while the competition is weaker, and then refi later if it makes sense!
Home Seller Expectations
Home sellers really have to alter their expectations in the current real estate market. Last year, it seemed like all you had to do was put a "for sale" sign in your yard and the offers would start pouring in immediately. Sales were closing quickly and sellers had all the power because of the low inventory. Low inventory is still a problem and will continue to benefit sellers moving forward. You just have to reset your expectations, and take more time to prepare for your sale.
One statistic we look at in real estate is average days on market. This is how long a property is listed before it is under contract. This number is up in almost all markets nationwide. However, it really isn't up by that much. Most homes are still selling relatively quickly because of the low inventory and enough buyer demand to keep the market moving.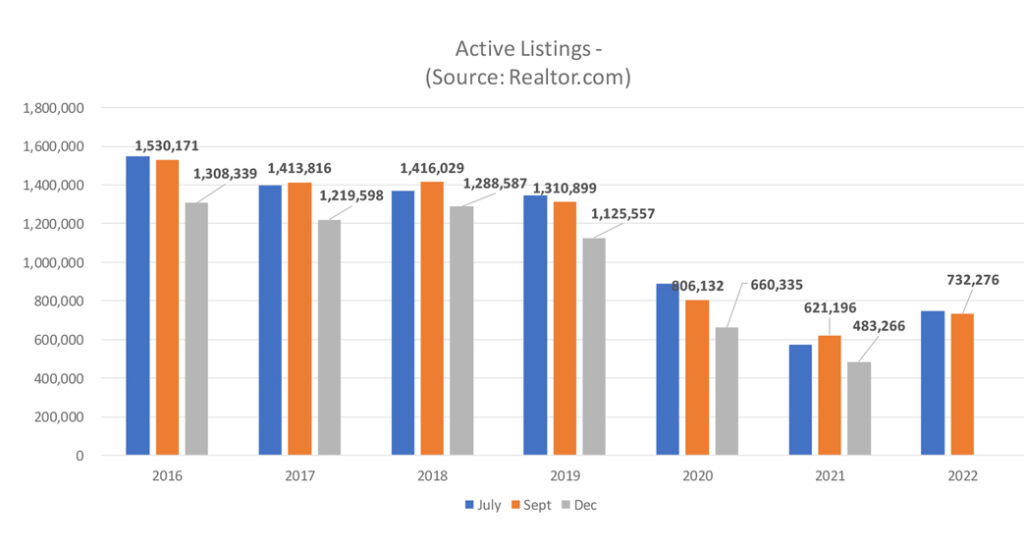 There are some areas where we are seeing bigger changes for sellers, though. We are seeing an increase in strategic price reductions when properties are sitting on the market a little longer than hoped. We are seeing more seller credits and concessions when working with buyers, including the willingness to accept offers that have contingencies. In a way, this is how a normal market should look, with buyers and sellers both being able to negotiate and create a transaction that works well for both parties.
Home Seller Preparation
The homes that are sitting on the market longer tend to be the ones that aren't as well prepared. Home sellers should take the time and consider investing a little money to get their houses ready for sale. This might mean making repairs or upgrades, as well as home staging and marketing that will show the property in its best light. More showings might be required before buyer offers start happening.
And of course, pricing your home for the current market conditions is critical. You should work with your real estate agent to find the ideal price point to attract good offers, and then still build in some wiggle room in case a price reduction is needed.
New Home Construction
Most home builders will not even build a new house unless they have a buyer already locked in and a deposit in hand. This pattern is contributing to the low inventory issues, which is to the advantage of those selling existing homes. As a buyer, you can explore the new home construction market and see if there is something within your desired price range and location. Since a lot of the home won't be constructed until a buyer is in place, the builder may work with you to customize it to your liking. The home building process will take longer before you are able to move in, but it could be a way to get your dream home.
The simple fact is that people always need a place to live and real estate transactions are taking place every day. Sellers are ready to sell. Buyers are ready to buy. What's best for you will depend on your timing, your finances and other personal factors.
If you are looking to buy or sell a home in Southeastern Pennsylvania or Northern Delaware, contact The Cyr Team today for a no-obligation introductory real estate consultation. Let us help you decide if now is the right time to make a move, and then start getting prepared for your home purchase and/or sale.