The Importance of Setting Your Expectations When Buying a Home.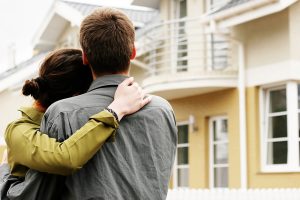 What do you look for when buying a home? We find it interesting to see the differences in working with a first-time buyer and someone who has been through the process before. We've noticed that their expectations are often totally different. They expect to find the perfect home right away, and that's usually not what happens.
A seasoned home buyer knows exactly what to expect from the experience of looking at listings online and then touring the homes in person. Many of today's first-time home buyers come in with a very different perspective. In many cases, these false expectations are shaped by the unrealistic depictions of "reality" TV.
Fantasy vs. Reality
We love HGTV and other shows about real estate as much as anyone, but they do often paint a different picture that what real life really represents. Buyers in these television programs see fully finished houses, most of which have been staged and decorated specifically based on their personal styles and preferences. Many of today's young buyers are surprised when they see homes that might need a little work or aren't staged in such a magical way.
Our next blog article will be about the art of home staging, so stay tuned for that.
It's a House Now. It Will Be a Home Later.
One thing that we like to tell Cyr Team clients is that buyers are buying a house and turning it into a home. Sellers, on the other hand, should be turning their home back into a house before putting it on the market. By our definition, a house is a physical structure with walls, a roof and limitless possibilities. It can be anything you make it to be. What you make it is then your "home" for however many years to come.
So, when you are previewing properties during your home search, you have to remember that it is just a house right now. You have to use a little imagination to envision how it can become your home. Most homes you look at won't be quite right. Others will have potential. There will probably never be such a thing as a "perfect home" that checks every single box on your wishlist. Ultimately, you will be responsible for making it your own.
Function Over Form
We firmly believe that the functionality of the house is what's most important. Does it have enough space? Does the floor plan meet your needs? Does it have the features that are most important to you and your family? Cosmetic things like paint color, fixtures and flooring are easily changed. Don't get hung up on those. Focus on the functionality of the house above all else.
The Cyr Home Rating System
We use a number rating system to help our home buyers make decisions on which houses are going to be the best fit. Let's break it down:
1-4: Not right at all. There is no need to waste your time with homes that are rated this low.
5-6: Not quite there. Most likely not going to be something you end up purchasing. However, there may be some features and concepts that allow us to gather information that will help in refining the home search. These are not the right homes, but there is something to learn from them.
7: Getting close. Definitely worth considering, but there is still something missing. You would only want to make an offer if _____. (Fill in the blank with a contingency like a specific repair, price discount or another special seller negotiation.)
8-9: Make an offer! This means the house is 80-90% there, which is really good. If a home rates this high, you should be making an offer.
10: Probably doesn't exist. Like we said earlier, there really is no such thing as a "perfect home." We're not saying it doesn't happen that a buyer walks into a home and everything is exactly what they want, but it is very rare.
The point of this exercise is to set realistic expectations and help buyers make logical decisions. There will always be some element of emotion involved, and that's where things get tricky.
Many times, we're working with couples who will rate the same house completely differently. One will rate it a 5 while the other will give it an 8. That's a pretty big disparity, so this process can also help couples find common ground and figure out what their true priorities are—both individually and together.
Get More Out of Your Home Search
The most important thing to remember is that you are buying a house and turning it into a home. If you go into the home search process with this expectation, you will find something that meets your needs and ultimately allows you to make it something truly special for you and your family.
If you are looking to buy a home in Southeastern Pennsylvania, Northern Delaware or Southwestern New Jersey, count on Vincent, Jane and the entire Cyr Team at Keller Williams Real Estate to help you make the right real estate decisions. Contact us today to schedule a no-obligation personal real estate consultation. Be sure to also download our Buyer's Guide for more helpful home buying tips.